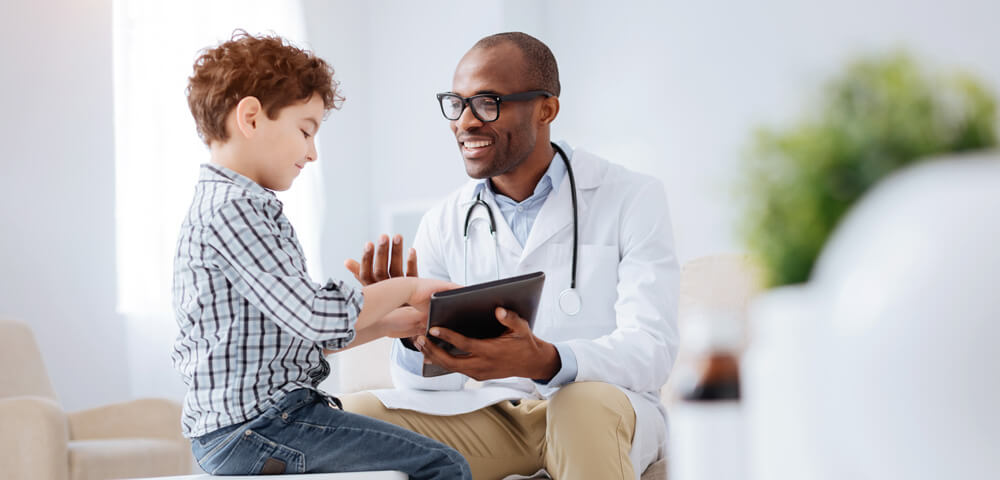 If you work in a medical facility—a doctor's office, a hospital, or any other clinical setting—one of the most important things you can do in your profession is being up to date with (and knowledgeable about) all your required OSHA trainings. Some trainings are required every year, while others are more about continually updating and staying on top of new developments in the field. Either way, you want to ensure you're in full compliance with OSHA's requirements to avoid fines or other consequences.
OSHA Compliancy Training for Doctor Offices
OSHA  Doctor Offices Training Categories
•             OSHA Bloodborne Pathogen Training
Bloodborne pathogens training is the most straightforward training OSHA requires for doctor offices because it's necessary for most medical workers to complete every year. If you don't complete this training yearly, you may not be in OSHA compliance, and your facility could be fined for that. Although this depends largely on the clinic you work for and the staff there, it's possible you won't be allowed to continue work until the OSHA blood-borne pathogens training has been completed.
•             OSHA Hazard Communication Standard (HazCom)
HazCom is another important facet of the training OSHA requires. This involves the proper identification and labeling of all hazardous chemicals and materials used within the clinic, doctor's office, or hospital. The proper labeling helps ensure all staff members know exactly what they are handling and how to use and dispose of those particular items in the proper, safe way. Properly filling out safety data sheets (SDSs) for all chemicals in that clinical environment also falls under this umbrella. All these standards and regulations work toward more informed, safer employees.
•             The Health Insurance Portability and Accountability Act (HIPAA)
HIPAA OSHA Training for doctor offices is most closely associated with the protection of an individual's mental and physical health records. It protects that individual from unauthorized disclosure of any medical history details or treatments sought for medical issues. Being aware of all the HIPAA-related regulations and exceptions makes for the most knowledgeable and compliant staff possible and avoids the legal and financial repercussions of intentionally or unintentionally violating HIPAA.
Are OSHA Trainings Required?
Yes. To legally work in a doctor's office or hospital, every member of the medical staff must complete the relevant OSHA doctor office trainings. As already noted, to be in OSHA compliance, the blood-borne pathogens training must be completed every year.
Is One Training Enough?
Even though the hazcom and HIPAA portions of the training aren't necessarily required every year doesn't mean going through the training once covers you indefinitely. OSHA continually updates its trainings and information as regulations and rules (and interpretations of those regulations and rules) change.
Even though it's rare for an OSHA regulator to come into a medical facility to assess whether employees are fully up to date with trainings, there are several benefits to being so. One, the trainings are conducted for a reason. They keep staff informed about safety regulations and patient confidentiality—two incredibly important factors in the medical facility. They also ensure your facility avoids fines and other potentially more severe consequences for having staff not in full OSHA compliance.
OSHA trainings and what it takes to fully be in compliance are not always straightforward matters. If you're confused or unsure about the policies, you should speak to an OSHA compliance training company for medical practices such as MCF Environmental Services. These professional companies can provide valuable information and expertise to ensure all your facility's employees are fully up to date on trainings and aware of the latest changes and updates to best practices and policy.
MCF Environmental Services provides full service OSHA compliance training for doctor offices and hospitals.