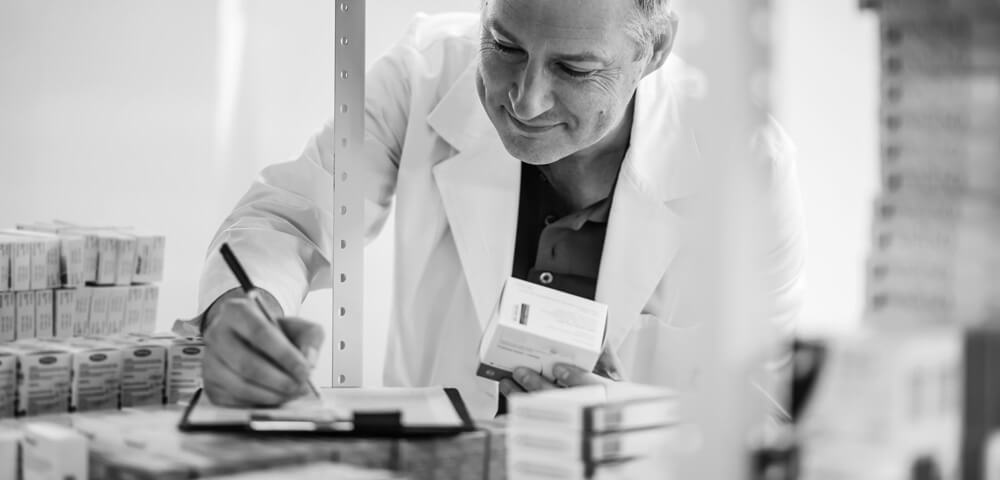 The Occupational Safety and Health Administration (OSHA) is tasked with enforcing federal regulations regarding health and safety. Safety is of the utmost importance in doctors' offices, and OSHA plays an integral part in ensuring all employees in the medical field comply with safety-related legislation. In large part, this process involves employees completing yearly OSHA trainings.
01   /  

Doctor's Offices and Staff Requirements for OSHA Training
Whether you're a solo private practice physician or a medical group, doctors and physician's office managers must be aware of the requirements for OSHA training for staff. That means that in addition to the doctor, all staff members need to know and follow the rules for OSHA training. That includes:
Ancillary staff such as medical office manager, technicians, phlebotomists, and so forth
Anyone who works in a physician's office, such as a secretary, a receptionist, or support position, also needs to be aware of OSHA regulations regarding training and standards. For instance all staff must be informed and knowledgeable about any potential hazards found in a physician's office. This enables proper management, handling, and disposal processes in the event of an accidental needle stick to a blood spill or exposure to a hazardous chemical.
As such, all staff must be trained and familiar with a number of OSHA protocols and procedures based on OSHA standards that ensures compliance for you and your office. OSHA training standards must be met or risk fines and penalties for non-compliance to risk of losing licensing.
02   /   

Scope of OSHA Trainings for Doctor Offices
The type and scope of OSHA training practices and protocols will depend on the type of practice you have (small office versus large clinical network, a corporate clinic or free-standing doctor's office, and so forth). Training will also depend on specific job positions as well as the type of healthcare scenarios that are dealt with on a day-to-day basis.
OSHA compliance relies on education and training in topics that include:
Overall knowledge of OSHA and which requirements apply to your doctor's office
Identification of potential hazards that might be found in your office practice
Development of a well-rounded comprehensive safety plan
Accurate recordkeeping and documentation reporting
Stay up to date with educational and training requirements from OSHA. Be aware that as of mid-2021, OSHA's COVID-19 Emergency Temporary Standard (ETS) went into effect. Doctor's offices and hospitals around the country may still be adhering to these guidelines. Every physician's office has the obligation to ensure proper OSHA education and training for all staff on the premises to ensure safety of those employees.
03   /   

Common OSHA Standards for Compliance in Doctor's Offices
A handful of the most common OSHA standards that must be met for compliance in a doctor's office are briefly defined here. However, visit the OSHA website for more detailed information and specifics when it comes to training standards.
Bloodborne Pathogens (BBP) Standard – The OSHA blood-borne pathogens standard (29 CFR 1910.1030) provides safeguards to protect employees against hazards associated to bloodborne pathogens such as Hepatitis B, HIV, or other potentially infectious materials (OPIM). Such training is required annually for all clinical healthcare workers. Any healthcare professional that comes into contact with a patient is required to take this training every year.


Health Insurance Portability and Accountability Act (HIPAA) – All healthcare employees should be made aware of HIPAA regulations. These regulations protect a patient's health information while OSHA focuses on safety in working conditions. However, any employees who come into contact with or access to private patient information (PPI) are required to undergo training in regard to HIPAA regulations in order to maintain OSHA compliance. Healthcare employees who work with patient documentation and confidential files need to take this course before commencing work, and periodically take a refresher course to stay current on all HIPAA-related laws and regulations.


Hazard Communication Standard - This standard ensures that a physician's office provides clear information regarding any potentially hazardous chemicals with the office practice. That means use of hazardous classifications (health and physical dangers), proper labeling, a 16-section format of safety data sheets, and training. This training helps to ensure that everyone dealing with that hazardous material is knowledgeable and aware of its risks and what procedures are needed should anything go wrong. As with many of these trainings, it's always recommended that refresher courses for all employees be made available.


 Department of Transportation (DOT) Training - This type of training is highly recommended for anyone who has to sign a bill of lading. While DOT training is required for fewer employees than many of the other courses, and it is also a bit more in-depth and complicated due to transportation rules of hazardous versus non-hazardous waste and requirements for manifests or bill of lading requirements.


Illness and Injury Recordkeeping and Reporting Requirements – In early 2022, OSHA published a proposed ruling designed to improve tracking methods for workplace injuries and hazards. Completion and electronic submission of Form 300A is still required annual
Additional rules are applicable to physician's offices, and details can be found on OHSA's Clinicians webpage.
04   /   

What if your Doctor's Office is not OSHA Compliant?
Maintaining OSHA compliance is key to avoiding often massive fines and penalties. OSHA has the authority to levy fines against medical institutions that do not enforce OSHA trainings. If an employee has never completed the required trainings (or that employee's trainings are out of date), that facility is putting itself at risk for financial fines.
Penalties are determined by the type of violation. However, states can also adopt their own maximum penalties as long as they are no lower than those of OSHA. For example, as of 2022, maximum penalty amounts of OSHA look like this:
A serious, other-than-serious posting requirement: $14,502 per violation
A serious, other-than-serious posting requirement: $14,502 per violation
Willful or repeated: $145,027 per violation
If noncompliance continues and OSHA discovers this through a subsequent audit, even more severe consequences could occur. If OSHA finds the negligence to be willful and repeated, there is the possibility of the facility being shut down in addition to the above-mentioned fines. Such as case would involve cases of extreme negligence. However, facilities are given many chances to comply and ensure that all employees up to date with trainings and requirements.
05   /   

Is Your Doctor's Office at Risk of OSHA Non-Compliance?
Some small physician's offices neglect OSHA training standards. In some cases, this is due to lack of knowledge regarding OSHA compliance. A physician or their office managers don't know what courses they are required to take, how often they must take them, or how to go about undergoing these trainings. This is no excuse!
Working with a professional OSHA compliance training company for doctors' offices is a wise decision that not only protects employees but also reduces the risk of fines and penalties for non-compliance. Along with trainings, a knowledgeable compliance training company can also education, train, and monitor other auditing contingencies such as safety plans, exposure plans, fire protection, emergency preparation, online SDS access, and more.
In some cases, a doctor's office may be aware of what is required but take the risk of ignoring OSHA guidelines. They figure the risk is worth it. They gamble on the chance they won't be audited and be subject to OSHA doctor office fines. Whether through a lack of knowledge or blatant non-compliance, doctors' offices have a lot to lose by ignoring OSHA trainings. When compared to thousands of dollars in fines and potentially steeper consequences, the comparatively small fee for OSHA trainings is definitely a wise investment.
If you have any questions about yearly OSHA requirements for doctors' offices, what you need to do to ensure that your medical facility is current, or the pricing structure for these trainings, contact a representative of MCF Environmental Services, a full-service waste management company that offers comprehensive OSHA compliance training for doctor's offices.