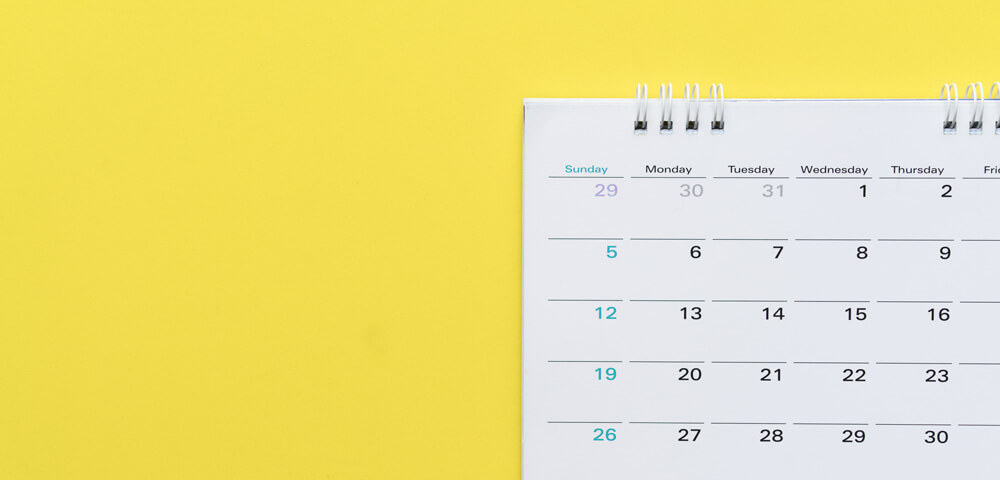 It's imperative that every doctors' office has a medical waste management plan in place. However, it's equally important that a doctors' office reviews this plan annually. As the medical waste management landscape changes and as your particular circumstances shift, you always want to make sure your current waste management plans are as accurate and cost effective as possible.
Review Your Medical Waste Management Plans Every Year
Don't Get Stuck in a Waste Management Contract for Another Year
It's especially critical to thoroughly review your waste management plan every year if you're currently locked into a waste management contract. A contract often means your medical facility pays one set fee every month, and that set fee includes a laundry list of waste management services—which you might or might not need every month.
Because everything is rolled into one lump sum, waste management contracts can lead to overpaying. (Obviously, whether your facility is overpaying or not depends on the specifics of your contract and the services you require on a monthly basis.)
While your contract doesn't necessarily renew with the New Year—always know your renewal date!—it is a good time to reassess and determine what's going to keep your waste management costs down, without sacrificing on quality, professionalism, or reliability.
Want to Minimize Your Cost of Waste Disposal This Year? Look Into a Waste Management Service Agreement
One common alternative to the contract is the waste management service agreement. Rather than paying a set fee every month, medical facilities under service agreements merely pay for the services they used that month.
A service agreement isn't right for every doctors' office, but you should sit down every year and weigh the relative pros and cons of service agreements and contracts, as they relate to your business.
As your facility expands or cuts back, your medical waste disposal needs could change, and you want to make sure your waste management pricing correlates to what you actually need and use.
Plan Ahead if You Want to Minimize Waste Disposal Costs
Planning ahead is crucial if you're certain you want out of your contract. Many contracts offer a small window of time in which to cancel service, and if you're too late (or even too early), you won't be able to get out of the legally binding document. Failing to act in that small window could automatically renew your contract for several years, and that could mean your waste management price is higher than necessary…for years.
Be certain you know your contract renewal date far in advance. That way, you're never surprised. You always want to be in control of how your doctors' office moves forward—whether that means canceling or choosing to renew. The decision should never be made for you simply because you lost track of that renewal date.
Don't Sacrifice Quality for the Sake of Waste Disposal Cost
Yes, price is important, and it will always be a determining factor for what waste management company you select. However, you shouldn't let waste management cost be the sole factor in your decision.
A company that's suspiciously cheap could be unprofessional, inexperienced, or unsafe. They might even lack the proper permitting and insurance needed to legally deal with your waste stream, and because you're ultimately responsible for the proper disposal of your waste, those mistakes can come back to financially hurt your facility.
The ideal company will offer competitive rates and stellar service, and you should review your options every year to make sure you're getting as close to that combination as possible.
As such, make sure your doctors' office carves out time at least once a year to comprehensively review your waste disposal approach, and you have a much better shot of keeping your cost of waste management reasonable.
For more information about tactics and best practices to reduce your medical waste disposal cost, please feel free to contact a representative of MCF Environmental Services, a waste management Atlanta company.