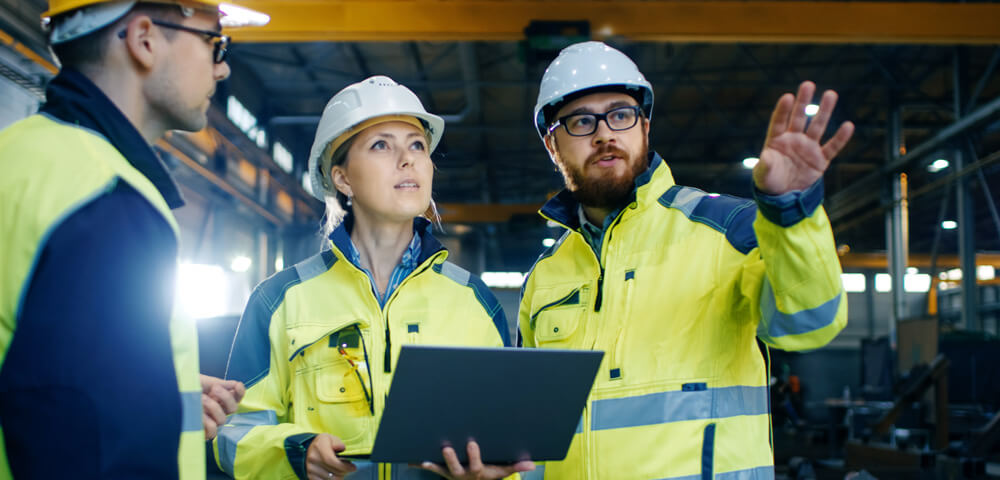 With the management of industrial waste, organizations must take extra care to follow all mandatory procedures from the moment waste is generated, to collection and transportation for processing and disposal.  The U.S. EPA, as well as other federal, state, and local regulations, has developed a set of rules mandating how industrial waste should be collected, stored, and transported. Failure to follow these requirements can result in civil and criminal penalties and even jail time. 
Waste Storage and Collection 
In order to fulfill the EPA's hazardous waste disposal regulations, most industrial waste generators must first obtain an EPA identification number.  Though waste can be stored onsite for 90 to 180 days (depending on the amount of waste generated), in some cases, an extension of the onsite storage period can be granted if the waste must be transported more than 200 miles for treatment and disposal. Severe penalties exist for storing waste on-site past the allowable time period, including potential fines of up to $50,000 per day. Additionally, jail time can be triggered if on site waste treatment is deemed unacceptable.  
Special containers, properly labeled, sealed, and maintained, must be used to store all waste on site. Unless the hazardous waste meets the EPA's Land Disposal Restrictions (LDR) standards, it cannot be "land disposed" and must instead be treated to reduce any hazardous constituents to a level approved by the EPA. Under the Domestic Sewerage Exclusion (DSE) regulation, hazardous waste can be recycled or disposed of on-site as long as the waste generator can "flush" the wastes by mixing it with domestic sewage and discharging the mix into publicly owned treatment works. 
In some cases, recycling or on-site treatment can occur without a permit as long as the organization complies with the accumulation time limits and waste collection regulations outlined in 40 CFR §§.  All other waste requires transportation for handling off-site. 
Transportation of Hazardous Waste 
When treated off-site, the method of transportation of hazardous waste must also conform to a set of health and safety procedures. Because of the danger of spills or "midnight dumping" (abandoning waste at random locations), the law now requires proper labeling and tracking of all hazardous materials. 
While trains are still sometimes used to transport hazardous waste, the most common method involves moving containers in trucks over public highways. Trucks made of steel or aluminum are allowed to carry hazardous waste containers with capacities of up 92, 55-gallon drums. 
Hazardous waste transportation also requires manifest documentation. The manifest records all the details of the waste pickup and delivery, including routes, quantities, and schedules. 
The Support You Need 
While industrial waste management can be complex, the US EPA and your state hazardous waste energy can provide resources and assistance. In addition, partnering with a qualified, experienced waste management provider will help you ensure you safely, securely, and legally manage your industrial waste.  
With almost three decades of experience in waste management and disposal, MCF Environmental provides the expertise and capabilities you need to properly handle your industrial waste.   
Contact us today to learn more about MCF's High-Standard Industrial Waste Disposal Services.