Waste Disposal
Services in Wisconsin
Pickup, Transportation and Disposal
For quick pricing, call and talk to an expert
PAY FOR WHAT YOU NEED
No minimum shipments required, no monthly or annual fees. We will charge you only for the waste you generate.
A SINGLE PARTNER
We handle everything, from waste profiles and compliance support to bins, scheduling, transport, disposal and manifest.
LOCAL EXPERTISE
Our drivers and support team have decades of experience, training and certification to identify waste and minimize risk exposure
Waste Management
Expertise in Wisconsin
MCF Environmental Services have been serving medical clinics, laboratories, education institutions and local businesses for more than 30 years, offering specialist waste collection and disposal services for hazardous and non-hazardous waste streams.
In Wisconsin, Department of Natural Resources (DNR) oversees medical and hazardous waste regulations in the state. Is your facility familiar with and following those regulations?
All waste generators are encouraged to review the states publication WA1152 (Waste Determinations And Record-keeping) to determine if your waste is infectious, biohazardous, or hazardous. Hazardous waste requires special handling and disposal processes.
Determination of hazardous waste
The state's Administrative Rules for Environmental Protection - Hazardous Waste Management can be found in chapters NR 600-699. For example:
Chapter NR 660 – Hazardous Waste Management: General
Chapter NR 661 – Hazardous Waste Identification and Listing
Chapter NR 662 – Hazardous Waste Generator Standards
Wisconsin defines the characteristics of hazardous waste as ignitable, corrosive, reactive, or toxic. Familiarity with the Hazardous Waste Identification and Listing chapter is valuable for all waste generators.
Waste generators must make notification of any hazardous waste activities to Wisconsin's DNR by filing the federal EPA Form 8700-12 with them. Small or large quantity generators are not allowed to treat, store, dispose of, or transport hazardous waste until an EPA identification number from the DNR or the EPA has been received.
Waste generators should review Chapter NR 662.011 for a step-by-step process for identifying solid hazardous waste.
What determines generator status?
Review Chapter NR 662 of Wisconsin's Administrative Code for generator categories and applicable requirements.
Medical facilities producing healthcare waste (infectious, biomedical, bio-hazardous) are required to create and implement medical waste reduction plans and submit annual progress reports to the state. Only medical facilities that produce very small amounts of infectious waste might be exempt.
Pharmaceutical waste disposal
Safe disposal of pharmaceutical waste is essential. Facilities that generate such waste are responsible for compliant state and federal disposal processes and laws. While often confusing, clarification can be found with the Table of common waste in healthcare and the US Drug Enforcement Administration's DEA fact sheets which can be found here.
Hazardous waste generators in Wisconsin should know that guidelines and specifications for storage, handling, and disposal of hazardous waste is determined by its type and volume. While no operating hazardous waste disposal (landfill) disposal sites are located in Wisconsin, no dumping! Fines and penalties for non-compliant waste disposal of any kind incurs large fines and penalties.
To ensure compliance and navigation of numerous state and federal laws for hazardous waste management, turn to the experts at MCF Environmental Services. We clarify highly regulated waste management laws and provide products, expertise, and customized services to meet all your healthcare and industrial waste needs.
Waste Collection Services we provide in Wisconsin:

Sharps and biomedical waste for healthcare facilities
Pharmaceutical waste and prescription medications disposal
RCRA Hazardous, Chemical waste and Universal waste
Lab Packs and laboratory waste collection
Dry Cleaning Waste Management
Confidential Document Destruction
Industrial Waste and Environmental Remediation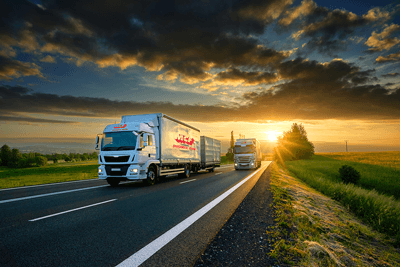 Get A Quote
For expert advice on how to manage your waste disposal, contact us for a fast price quote
Please note we do not provide disposal services for household waste
Other Waste Streams We Handle
Wisconsin State Resources
Here are some handpicked resources to help you get up to speed with Wisconsin waste management requirements
WISCONSIN DEPARTMENT OF HEALTH SERVICES
WISCONSIN DEPARTMENT
OF HEALTH SERVICES
WISCONSIN DEPARTMENT OF NATURAL RESOURCES

WISCONSIN DEPARTMENT
OF NEAATURAL RESOURCES
101 S. Webster Street
PO Box 7921
Madison, WI 53707
WISCONSIN SECRETARY
OF STATE
WISCONSIN SECRETARY
OF STATE
P.O. Box 7848
Madison, WI
53707
sos.wi.gov   |   608 266 8888