Waste Disposal
Services in West Virginia
Pickup, Transportation and Disposal
For quick pricing, call and talk to an expert
PAY FOR WHAT YOU NEED
No minimum shipments required, no monthly or annual fees. We will charge you only for the waste you generate.
A SINGLE PARTNER
We handle everything, from waste profiles and compliance support to bins, scheduling, transport, disposal and manifest.
LOCAL EXPERTISE
Our drivers and support team have decades of experience, training and certification to identify waste and minimize risk exposure
Waste Management
Expertise in West Virginia
MCF Environmental Services have been serving medical clinics, laboratories, education institutions and local businesses for more than 30 years, offering specialist waste collection and disposal services for hazardous and non-hazardous waste streams.
Several West Virginia agencies oversee the management of medical waste and hazardous waste disposal processes throughout the state. Every waste generator should know where to find the regulations to ensure compliance.
Where to find the rules
In West Virginia, the Office of Environmental Health Services, Public Health Sanitation Division is responsible for oversight of medical waste regulations in the state.
The West Virginia Department of Environmental Protection (DEP) provides information regarding hazardous waste, responsibilities of generators, and enforcement policies that also include civil and criminal enforcement and administrative procedures to ensure compliance. Be aware that the state has adopted the guidelines of the Resource Conservation and Recovery Act (RCRA) in regard to hazardous waste management.
For waste generators
Review to the Environmental Enforcement Division's resources for hazardous waste generators and information about West Virginia's infectious medical waste program, including hazardous waste permitting fees.
The state's Hazardous Waste Management Act covers details for handling and disposal of dangerous, infectious, and hazardous waste no matter where it comes from. Infectious medical waste is defined in Rule 64 CSR 56.
Any business that generates, treats, stores, or disposes of hazardous waste is required to apply and receive a hazardous waste permit, per the West Virginia code, Chapter 22, Article 18 (Hazardous Waste Management Act and Rules).
Chapter 22 of the West Virginia code covers Environmental Resources, definitions, and hazardous waste management, which covers "the systemic control of the collection, source separation, storage, transportation, processing, treatment, recovery and disposal of hazardous wastes."
Waste generators transporting hazardous waste off-site must also complete manifest forms.
Manifest requirements
Hazardous waste manifests track waste from its point of origin to its ultimate disposition. Any handler of such waste is to obtain a hazardous waste management form. The Environmental Protection Agency (EPA) is to be notified of hazardous waste activities through completion of EPA Form 8700-12. Forms can be submitted to the West Virginia DEP.
Storage
Refer to a guide published by the state's Department of Health and Human Resources for management of infectious medical waste.
In West Virginia, medical waste other than sharps cannot be stored for more than 30 days, even when refrigerated. Any storage areas must have limited access to only those individuals who manage the waste. Such stores areas are also to be posted with the international biohazard symbol. Reusable containers are to be decontaminated at any visible sign of contamination.
Don't guess when it comes to medical or hazardous waste disposal. Rely on the expertise of MCF Environmental Services. Contact us today for information regarding our products and services that help you maintain compliance in the state of West Virginia.
Waste Collection Services we provide in West Virginia:

Sharps and biomedical waste for healthcare facilities
Pharmaceutical waste and prescription medications disposal
RCRA Hazardous, Chemical waste and Environmental Services
Lab Packs and laboratory waste collection
Dry Cleaning Waste Management
Confidential Document Destruction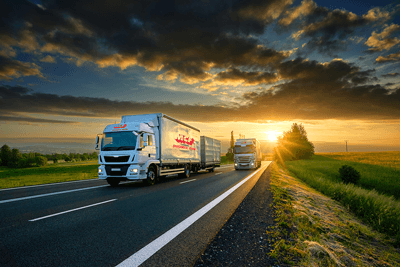 Get A Quote
For expert advice on how to manage your waste disposal, contact us for a fast price quote
Please note we do not provide disposal services for household waste
Other Waste Streams We Handle
West Virginia State Resources
Here are some handpicked resources to help you get up to speed with West Virginia waste management requirements
WEST VIRGINIA DEPARTMENT
OF HEALTH
WEST VIRGINIA DEPARTMENT
OF PUBLIC HEALTH
One Davis Square, Suite 100
East Charleston, WV 25301
dhhr.wv.gov   |   800 352 6513
WEST VIRGINIA
ENVIRONMENTAL PROTECTIVE
WEST VIRGINIA
ENVIRONMENTAL PROTECTIVE
601 57th Street SE
Charleston, WV 25304
WEST VIRGINIA DEPARTMENT OF NATURAL RESOURCES
WEST VIRGINIA DEPARTMENT OF NATURAL RESOURCES
324 4th Ave.
South Charleston, WV 25303
wvdnr.gov   |   304 558 6200