Waste Disposal
Services in Texas
Pickup, Transportation and Disposal
For quick pricing, call and talk to an expert
PAY FOR WHAT YOU NEED
No minimum shipments required, no monthly or annual fees. We will charge you only for the waste you generate.
A SINGLE PARTNER
We handle everything, from waste profiles and compliance support to bins, scheduling, transport, disposal and manifest.
LOCAL EXPERTISE
Our drivers and support team have decades of experience, training and certification to identify waste and minimize risk exposure
Waste Management
Expertise in Texas
MCF Environmental Services have been serving medical clinics, laboratories, education institutions and local businesses for more than 30 years, offering specialist waste collection and disposal services for hazardous and non-hazardous waste streams.
In Texas, the Commission on Environmental Quality (TCEQ) oversees the state's hazardous waste regulations. As such, they enforce compliance not only with state environmental laws, but those of the federal government and the Environmental Protection Agency (EPA).
Are you following the rules for hazardous waste management?
The TCEQ also regulates medical waste management within the state and provides information regarding industrial or medical hazardous waste. Review their requirements and be aware of permit regulations for such wastes.
Other agencies and regulatory bodies also provide guidance on hazardous waste management. Compliance is key. Review the TCEQ website for easy-to-find information about licensing and permits, forms, and rules as well as reporting expectations from hazardous waste generators.
Where to find the rules
The Texas Administrative Code, Title 30: Environmental Quality, is an excellent resource for hazardous waste generators. Refer to Chapter 335 and its following sections:
Subchapter C §335.62 defines hazardous waste determination and waste classification. The waste generator must determine if a waste is hazardous, and then follow rules of the Code of Federal Regulations Title 40, Parts 261 through 273 regarding management.
Additional topics covered under Subchapter C include guidelines for packaging, labeling, record-keeping, and reporting. Know the rules. The onus is on the waste generator. Obtain an EPA identification number before transporting waste off-site to stay compliant. Information on EPA identification numbers can be found here.
Refer to TAC Title 30 Rule §335.74 regarding Special Requirements for Generators of between 220 to 2,204 pounds of hazardous waste generated per calendar month.
Sharps disposal
Sharps are considered a medical waste when they're generated by healthcare-related facilities, according to TAC Title 25, subsection 1.132 (46). Sharps include hypodermic needles, syringes with attached needles, scalpels, razor blades, stylets, pipettes and so forth, and are to be placed in an approved and compliant sharps container.
Pharmaceutical waste
Pharmaceutical waste generated in healthcare scenarios are to manage hazardous waste under Title 40, CFR §261.33, which defines components or ingredients that make a pharmaceutical agent hazardous. Non-hazardous pharmaceutical waste is managed as a special waste (see Title 30 TAC Chapter 330).
Following the rules is an important aspect of hazardous waste management for healthcare and industrial waste. Turn to MCF Environmental Services experts when it comes to hazardous and healthcare waste management processes to stay safe and compliant.
Waste Collection Services we provide in Texas:

Sharps and biomedical waste for healthcare facilities
Pharmaceutical waste and prescription medications disposal
RCRA Hazardous, Chemical waste and Universal waste
Lab Packs and laboratory waste collection
Dry Cleaning Waste Management
Confidential Document Destruction
Industrial Waste and Environmental Remediation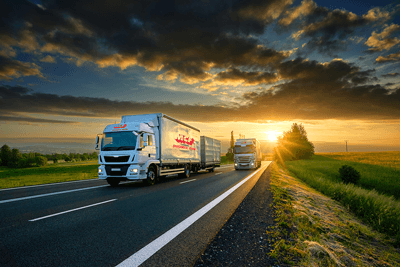 Get A Quote
For expert advice on how to manage your waste disposal, contact us for a fast price quote
Please note we do not provide disposal services for household waste
Other Waste Streams We Handle
Here are some handpicked resources to help you get up to speed with Texas waste management requirements
TEXAS HEALTH
& HUMAN SERVICES
TEXAS HEALTH
& HUMAN SERVICES
TEXAS COMMISSION ON
ENVIRONMENTAL QUALITY
TEXAS COMMISSION ON
ENVIRONMENTAL QUALITY
P.O. Box 13087
Austin, TX 78711-3087