Waste Disposal
Services in Tennessee
Pickup, Transportation and Disposal
For quick pricing, call and talk to an expert
PAY FOR WHAT YOU NEED
No minimum shipments required, no monthly or annual fees. We will charge you only for the waste you generate.
A SINGLE PARTNER
We handle everything, from waste profiles and compliance support to bins, scheduling, transport, disposal and manifest.
LOCAL EXPERTISE
Our drivers and support team have decades of experience, training and certification to identify waste and minimize risk exposure
Waste Management
Expertise in Tennessee
MCF Environmental Services have been serving medical clinics, laboratories, education institutions and local businesses for more than 30 years, offering specialist waste collection and disposal services for hazardous and non-hazardous waste streams.
Tennessee's Department of Environment and Conservation (TDEC) defines hazardous waste as 'any waste or combination of wastes that have the potential to significantly contribute to increased mortality, serious or incapacitating irreversible illness or otherwise pose potential hazard to human health or the environment through improper treatment, storage, transportation, or disposal'.
Does your facility produce hazardous waste and if so, are you in compliance?
Since 1980, Tennessee's Division of Solid Waste Management has regulated hazardous waste guidelines, which follow those of the federal Resource Conservation and Recovery Act (RCRA). The state administers EPA guidelines for hazardous waste management.
Guidance for hazardous waste generators
All hazardous waste generators are regulated depending on the volume of hazardous waste generated within a calendar month. Check your status and find specific information regarding forms, manifests, and transportation topics here.
Hazardous waste generated by healthcare facilities follows the guidelines of the EPA. Review guidance from the Healthcare Environmental Resource Center (HERC) to ensure safe hazardous waste management processes.
Specific guidance on hazardous waste policies in Tennessee is also found within the TDEC Bureau of Environment. For example, TN Rule 0400-12-01-.03(1)(b) requires "that a person who generates a solid waste must determine if that waste is a hazardous waste." Hazardous waste generators can view the matrix here.
Hazardous wastes contain components that can prove dangerous to humans, animals, and the environment if not properly managed. Identification of hazardous waste is determined by one or more characteristics that include ignitability, corrosivity, reactivity, or toxicity.
Tennessee's Secretary of State provides an official compilation of rules and regulations for Hazardous Waste Management. Topics include:
0400-12-01-.01 Hazardous Waste Management System: General
0400-12-01-.02 Identification and Listing of Hazardous Waste
0400-12-01-.03 Notification Requirements and Standards Applicable to Generators of Hazardous Waste
Document, Document, Document
Small and large quantity generators in Tennessee are required to file annual hazardous-waste reports with the Division of Solid Waste Management. Forms are available online from the TDEC.
Hazardous waste generators must register with the TDEC to obtain an EPA ID number. Any change of ownership, generation status, or addition of a waste stream must be reported. Registration forms are accessible on the TDEC's website.
Don't go it alone. Wading through state and federal regulations can be confusing, but hazardous waste generators must know the laws to avoid fines or penalties for non-compliance. Turn to reliable experts with decades of experience at MCF Environmental Services to help.
Waste Collection Services we provide in Tennessee:

Sharps and biomedical waste for healthcare facilities
Pharmaceutical waste and prescription medications disposal
RCRA Hazardous, Chemical waste and Environmental Services
Lab Packs and laboratory waste collection
Dry Cleaning Waste Management
Confidential Document Destruction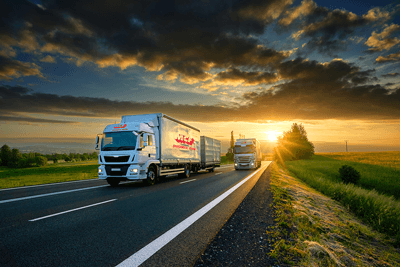 Get A Quote
For expert advice on how to manage your waste disposal, contact us for a fast price quote
Please note we do not provide disposal services for household waste
Other Waste Streams We Handle
Tennessee State Resources
Here are some handpicked resources to help you get up to speed with Tennessee waste management requirements
TENNESSEE DEPARTMENT
OF HEALTH
TENNESSEE DEPARTMENT
OF HEALTH
710 James Robertson Pkwy
Nashville, TN 37243
tn.gov/health   |   615 741 3111
TENNESSEE Department of Environment & Conservation
TENNESSEE Department of Environment & Conservation
312 Rosa L. Parks Ave
Nashville, TN 37243
312 Rosa L. Parks Ave
Nashville, Tennessee 37243
tnstateparks   |   615 532 0001