Waste Disposal
Services in South Carolina
Pickup, Transportation and Disposal
For quick pricing, call and talk to an expert
PAY FOR WHAT YOU NEED
No minimum shipments required, no monthly or annual fees. We will charge you only for the waste you generate.
A SINGLE PARTNER
We handle everything, from waste profiles and compliance support to bins, scheduling, transport, disposal and manifest.
LOCAL EXPERTISE
Our drivers and support team have decades of experience, training and certification to identify waste and minimize risk exposure
Waste Management
Expertise in South Carolina
MCF Environmental Services have been serving medical clinics, laboratories, education institutions and local businesses for more than 30 years, offering specialist waste collection and disposal services for hazardous and non-hazardous waste streams.
Any business or facility in South Carolina that produces infectious or hazardous waste is required to know and follow the regulations of the state.
Definitions are important. Infectious waste, also commonly known in the state as biohazardous waste, is commonly produced in healthcare scenarios. Infectious waste is overseen by the Department of Health and Environmental Control (DHEC) through their Infectious Waste Program, which regulates both generators and transporters of such waste.
South Carolina adopted the regulations of the Environmental Protections Agency's Resource Conservation and Recovery Act (RCRA) so waste generators in the state need to be familiar with its content. The state (44-56-20) of the South Carolina Code of Laws defines hazardous waste as "any waste, or combination of wastes, of a solid, liquid, contained gaseous, or semisolid form which because of its quantity, concentration, or physical, chemical, or infectious characteristics…"
About waste generators
South Carolina defines classification of waste generators by the weight of the waste generated per calendar month. For example, a small quantity generator (SQG) is one that produces less than 50 pounds of infectious waste every month.
A large quantity generator (LQG) can generate anywhere between 50 and 999 pounds per month, and an extra-large quantity generator can generate 1,000 pounds or more per calendar month.
Waste generators are also required to report generation, storage, transportation, treatment, or disposal of hazardous waste to the DHEC. Failure to do so can result in violations and fines up to $25,000 per day until compliance is achieved.
Storage and labeling considerations
Regulations 61 through 79 of the state's Hazardous Waste Management Regulations provide an extensive listing of hazardous constituents and management standards applicable to generators of hazardous waste. For example:
Subpart A, Section 262.11- Hazardous waste determination and record-keeping
Subpart A section 262.12 – Notification requirements upon generators
Subpart B covers manifest requirements applicable to small and large quantity generators
Subpart C covers transport requirements of small and large quantity generators including packaging, labeling, marking, and placarding.
Subpart D covers record keeping and reporting applicable to small and large quantity generators
Avoid guesswork when it comes to infectious or hazardous waste management. Know the laws of South Carolina to maintain compliance. It is the responsibility of the waste generator to comply.  Turn to the expertise of MCF Environmental Services for support and experience in medical and industrial waste management practices that focus on safety and compliance.
Waste Collection Services we provide in South Carolina:

Sharps and biomedical waste for healthcare facilities
Pharmaceutical waste and prescription medications disposal
RCRA Hazardous, Chemical waste and Environmental Services
Lab Packs and laboratory waste collection
Dry Cleaning Waste Management
Confidential Document Destruction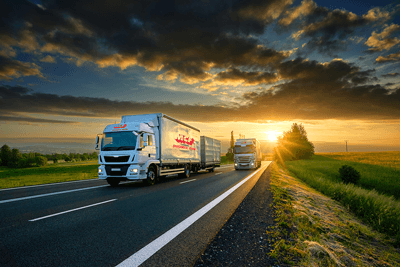 Get A Quote
For expert advice on how to manage your waste disposal, contact us for a fast price quote
Please note we do not provide disposal services for household waste
Other Waste Streams We Handle
South Carolina State Resources
Here are some handpicked resources to help you get up to speed with South Carolina waste management requirements
SOUTH CAROLINA DEPARTMENT
OF HEALTH
SOUTH CAROLINA DEPARTMENT
OF HEALTH
2600 Bull St.
Columbia, SC
29201
scdhec.gov   |   855 472 3432
SOUTH CAROLINA
ENVIRONMENTAL PROTECTIVE AGENCY
SOUTH CAORLINA ENVIRONMENTAL PROTECTIVE AGENCY
Main Regional Office - EPA Region 4
61 Forsyth Street SW
Atlanta, GA 30303
SOUTH CAROLINA
DEPARTMENT OF ENVIRONMENT
SOUTH CAROLINA  DEPARTMENT  OF ENVIRONMENT