Waste Disposal
Services in Pennsylvania
Pickup, Transportation and Disposal
For quick pricing, call and talk to an expert
PAY FOR WHAT YOU NEED
No minimum shipments required, no monthly or annual fees. We will charge you only for the waste you generate.
A SINGLE PARTNER
We handle everything, from waste profiles and compliance support to bins, scheduling, transport, disposal and manifest.
LOCAL EXPERTISE
Our drivers and support team have decades of experience, training and certification to identify waste and minimize risk exposure
Waste Management
Expertise in Pennsylvania
MCF Environmental Services have been serving medical clinics, laboratories, education institutions and local businesses for more than 30 years, offering specialist waste collection and disposal services for hazardous and non-hazardous waste streams.
It is the responsibility of hazardous waste generators throughout the state of Pennsylvania to be aware of – and follow - the regulations hazardous waste management including segregation, storage, and disposal processes. In the state, hazardous waste is managed by the
Pennsylvania Department of Environmental Protection
.
Do you know where to find the rules?
Hazardous waste generators need to know where to find the rules in order to maintain compliance. State guidelines for waste management are found under Title 25: Environmental Protection.
Chapter 261a (Identification and listing of hazardous waste) provides detailed information regarding definitions and how to deal with residues of hazardous waste and empty containers. If you are unsure if the material is a hazardous waste, manage it as one until otherwise determined.
Chapter 262a defines Standards Applicable to Generators of Hazardous Waste.
Chapter 270a covers the Hazardous Waste Permit Program.
Chapter 284 covers Regulated Medical and Chemotherapy Waste.
Guidelines also cover acceptable forms of treatment/decontamination of such wastes that includes incineration, autoclave, or chemical disinfection methods to render such waste harmless prior to disposal.
Requirements for hazardous waste generators in Pennsylvania
Hazardous waste generators are required to fill out and file a notification of regulated waste activity to obtain their EPA hazardous-waste ID number (EPA form 8700-12). This also ensures that you're using a licensed transporter to ship hazardous waste to permitted facilities. Additional requirements may apply depending on volume of hazardous waste generated in a calendar month.
Pennsylvania's Hazardous Waste Regulation Compliance Guide and Generator Requirements can be found here. You are required to follow Pennsylvania's laws for storage and transportation of hazardous waste and those of the federal government, found in Title 40 CFR Part 262.
A large quantity generator (LQG) can accumulate hazardous waste on-site for 90 days or less if federal requirements are met. A small quantity generator (SQG) can accumulate hazardous waste on-site for 180 days or less, with certain stipulations.
Know the rules. Know the guidelines.
MCF Environmental Services provides the expertise needed to maintain compliance and safety. For guidance on Pennsylvania's regulations, required forms, or other aspects of hazardous waste management across all fields and industries, you can rely on our regulatory expertise. Call us today.
Waste Collection Services we provide in Pennsylvania:

Sharps and biomedical waste for healthcare facilities
Pharmaceutical waste and prescription medications disposal
RCRA Hazardous, Chemical waste and Universal waste
Lab Packs and laboratory waste collection
Dry Cleaning Waste Management
Confidential Document Destruction
Industrial Waste and Environmental Remediation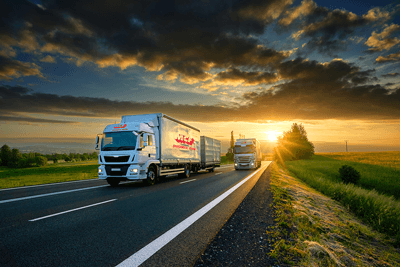 Get A Quote
For expert advice on how to manage your waste disposal, contact us for a fast price quote
Please note we do not provide disposal services for household waste
Other Waste Streams We Handle
Pennsylvania State Resources
Here are some handpicked resources to help you get up to speed with Pennsylvania waste management requirements
PENNSYLVANIA DEPARTMENT
OF HEALTH
PENNSYLVANIA DEPARTMENT
OF HEALTH
8TH Floor West
625 Forster Street
Harrisburg, PA 17120
PENNSYLVANIA DEPARTMENT OF ENVIRONMENTAL PROTECTION
PENNSYLVANIA DEPARTMENT OF
ENVIRONMENTAL PROTECTION
Rachel Carson State Office Building
400 Market Street
Harrisburg, PA 17105
DEPARTMENT OF CONSERVATIVE & NATURAL RESOURCES
DEPARTMENT OF CONSERVATIVE & NATURAL RESOURCES
Rachel Carson State Office Building
400 Market Street
Harrisburg, PA 17105