Waste Disposal
Services in Ohio
Pickup, Transportation and Disposal
For quick pricing, call and talk to an expert
PAY FOR WHAT YOU NEED
No minimum shipments required, no monthly or annual fees. We will charge you only for the waste you generate.
A SINGLE PARTNER
We handle everything, from waste profiles and compliance support to bins, scheduling, transport, disposal and manifest.
LOCAL EXPERTISE
Our drivers and support team have decades of experience, training and certification to identify waste and minimize risk exposure
Waste Management
Expertise in Ohio
MCF Environmental Services have been serving medical clinics, laboratories, education institutions and local businesses for more than 30 years, offering specialist waste collection and disposal services for hazardous and non-hazardous waste streams.
The state of Ohio is authorized by the Environmental Protection Agency (EPA) to maintain a hazardous waste program that complies with the regulations of the Resource Conservation and Recovery Act (RCRA). What does that mean for hazardous waste generators throughout the state?
Ohio has the authority to permit the treatment, storage, and disposal of hazardous waste from healthcare, industrial, and other entities that generate hazardous waste. Such waste management programs are enforceable through the EPA's Infectious Waste Program as overseen by Ohio's EPA.
Working with a reputable waste management company is beneficial when seeking to not only find but clarify state and federal regulations when it comes to permits, transportation, and types of hazardous waste disposal options that are available in Ohio. The same applies to the status of all businesses in regard to volume of infectious waste generated (small quantity waste generators as opposed to a large quantity generator). Infectious waste generator forms must be filled out accurately.
It can be time-consuming to look for specific rules applicable to certain types of waste, especially the generation of hazardous and/or infectious waste in Ohio's Revised Codes. Partnering with experts with knowledge of regulations for transportation of infectious or hazardous materials in the state (per Ohio's Public Utilities Commission) is also important to ensure compliance.
Stay up to date on Ohio's Administrative Codes or their Revised Codes, such as:
Make sure that definitions of waste for the state of Ohio are known by all employees who handle or segregate potentially hazardous or infectious waste. Those definitions are found in Section 3734.01 of Ohio's Laws and Administrative Rules.
Ensure compliance guidance from the Office of Compliance Assistance and Pollution Prevention to make sure your business is in good stead with environmental regulations. Know where to turn and who to ask to ensure that your business or facility - regardless of size or volume of infectious or hazardous waste produced - stays within state and federal government guidelines.
MCF Environmental Services provides customized services to ensure compliant waste stream management in Ohio with cost-effective and sustainable processes that protect the public and the environment.
Waste Collection Services we provide in Ohio:

Sharps and biomedical waste for healthcare facilities
Pharmaceutical waste and prescription medications disposal
RCRA Hazardous, Chemical waste and Environmental Services
Lab Packs and laboratory waste collection
Dry Cleaning Waste Management
Confidential Document Destruction
Industrial Waste and Environmental Remediation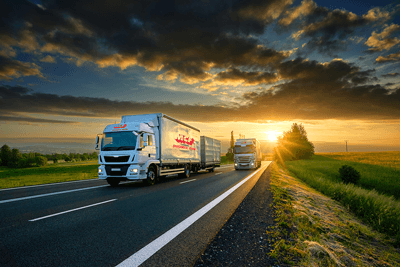 Get A Quote
For expert advice on how to manage your waste disposal, contact us for a fast price quote
Please note we do not provide disposal services for household waste
Other Waste Streams We Handle
Here are some handpicked resources to help you get up to speed with Ohio waste management requirements
OHIO DEPARTMENT
OF HEALTH
OHIO DEPARTMENT
OF HEALTH
246 N High St.
Columbus, OH 43215
odh.ohio.gov   |   614 466 3543
OHIO ENVIRONMENTAL HEALTH AGENCY
OHIO ENVIRONMENTAL
HEALTH AGENCY
PO Box 234
Columbus, OH 43216
DEPARTMENT OF
NATURAL RESOURCES
DEPARTMENT OF
NATURAL RESOURCES
2045 Morse Road
Columbus, OH 43229
ohiodnr.gov   |   614 265 6565