Waste Disposal
Services in Kentucky
Pickup, Transportation and Disposal
For quick pricing, call and talk to an expert
PAY FOR WHAT YOU NEED
No minimum shipments required, no monthly or annual fees. We will charge you only for the waste you generate.
A SINGLE PARTNER
We handle everything, from waste profiles and compliance support to bins, scheduling, transport, disposal and manifest.
LOCAL EXPERTISE
Our drivers and support team have decades of experience, training and certification to identify waste and minimize risk exposure
Waste Management
Expertise in Kentucky
MCF Environmental Services have been serving medical clinics, laboratories, education institutions and local businesses for more than 30 years, offering specialist waste collection and disposal services for hazardous and non-hazardous waste streams.
The Hazardous Waste Branch oversees hazardous waste management in Kentucky under the guidelines of the Energy and Environment Cabinet. What does this mean for you? If you generate any potentially hazardous medical or industrial waste in the state, you need to know the law.
Are you compliant?
Kentucky hazardous waste laws and regulations
Information about Kentucky's laws, regulations, permits, forms and instructions are found on the website of the Hazardous Waste Branch. However, you also need to be familiar with and understand Kentucky Administrative Regulations (KAR) and Kentucky's Revised Statutes (KRS). Partnering with experienced hazardous and infectious waste experts for hazardous waste management processes helps ensure accuracy and compliance.
Kentucky also follows the regulations of the federal Resource Conservation and Recovery Act (RCRA) when it comes to waste, which ensures proper and safe handling of waste and disposal which protects not only employees, but the general public and the environment.
Kentucky's Administrative Regulations provide guidance in numerous areas of hazardous waste management, found under Chapter 39 of Title 401, where generators can find definitions, requirements, and permits regarding hazardous waste in the state.
It's not easy to keep up with so many regulations from different sources, but it helps to have someone on your side that is familiar with state and federal laws regarding hazardous waste management and disposal processes.
Compliance is key for waste generators
All waste generators in Kentucky, regardless of size, must follow KAR rules found under Chapter 32 (Standards Applicable to Generators of Hazardous Waste). If you don't know where or how far you need to look for regulations, you may put your facility at risk of fines or penalties for non-compliance. In most cases, the rules are not in one place.
There's more to be found in federal codes Title 40, Part 264 regarding treatment, storage, and disposal of hazardous waste. Don't ignore Chapter 224 of Kentucky's revised statues, Sub-chapter 46, regarding issues from permits to storage and treatment, disposal (.46-510 and .46-520), e-manifests, and more.
Don't go it alone. The onus is on you to know and follow the laws regarding potentially hazardous medical and industrial waste management and disposal processes. A reliable and experienced waste management company like MCF Environmental Services, with 35+ years of experience under our belts, focus on compliance and safety.
Waste Collection Services we provide in Kentucky:

Sharps and biomedical waste for healthcare facilities
Pharmaceutical waste and prescription medications disposal
RCRA Hazardous, Chemical waste and Environmental Services
Lab Packs and laboratory waste collection
Dry Cleaning Waste Management
Confidential Document Destruction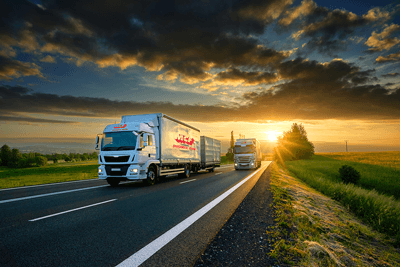 Get A Quote
For expert advice on how to manage your waste disposal, contact us for a fast price quote
Please note we do not provide disposal services for household waste
Other Waste Streams We Handle
Here are some handpicked resources to help you get up to speed with Kentucky waste management requirements
KENTUCKY DEPARTMENT
OF PUBLIC HEALTH
KENTUCKY DEPARTMENT
OF PUBLIC HEALTH
275 E. Main St.
Frankfort, KY 40621
chfs.ky.gov   |   502 564 3970
KENTUCKY ENERGY & ENVIRONMENTAL

KENTUCKY ENERGY &
ENVIRONMENTAL CABINET
300 Sower Blvd
Frankfort, KY 40601
DEPARTMENT OF
NATURAL RESOURCES
DEPARTMENT OF
NATURAL RESOURCES