Waste Disposal
Services in Indiana
Pickup, Transportation and Disposal
For quick pricing, call and talk to an expert
PAY FOR WHAT YOU NEED
No minimum shipments required, no monthly or annual fees. We will charge you only for the waste you generate.
A SINGLE PARTNER
We handle everything, from waste profiles and compliance support to bins, scheduling, transport, disposal and manifest.
LOCAL EXPERTISE
Our drivers and support team have decades of experience, training and certification to identify waste and minimize risk exposure
Hazardous Waste Management
Expertise in Indiana
MCF Environmental Services have been serving medical clinics, laboratories, education institutions and local businesses for more than 30 years, offering specialist waste collection and disposal services for hazardous and non-hazardous waste streams.
Infectious waste and hazardous wastes all fall under the purview of governing bodies in Indiana to ensure that across all aspects of waste generating, packaging and disposal, humans and the environment are protected. Infectious waste is defined by the Indiana Department of Health (IDOH) rules (410 IAC 1-3-10) and Indiana code IC 16-41-16-4 as any waste capable of transmitting a dangerous communicable disease. According to these same regulations, infectious waste generators and those who provide services to those same generators are responsible for cradle-to-grave care of the waste which includes proper containment, correct labelling and the effective treatment, transport and disposal.
At MCF we have been supporting Indiana healthcare facilities, laboratories and small businesses with infectious and hazardous waste management services for the past 30 years. Abiding by the hazardous waste disposal rules set out by the Office of Land Quality of the Indiana Department of Environmental Management (IDEM) and those set out by the federal Resource Conservation and Recovery Act (RCRA), we are permitted to transport and treat the more than 400 hazardous waste listed by the IDEM including commercial chemical products and universal wastes.
Indiana requirements specify that any facility that generates solid waste must make a correct determination as to whether that waste is hazardous to comply with RCRA hazardous waste handling and treatment requirements. Furthermore, facilities that generate certain quantities of hazardous waste must register with U.S. EPA/IDEM, and will be subject to inspections. This seems like a lot of hoops! But we promise it doesn't have to be difficult, our expert hazardous waste team will help you navigate the requirements applicable to your facility in the simplest possible way.
Over 30+ years MCF Environmental has earned the reputation of being one of the most trusted and cost-effective hazardous waste management partners to Indiana small businesses and healthcare facilities. With the ability to manage the transport and treatment of all waste streams including universal recycling, document shredding and of course the more complex regulated waste types – we are able to optimize waste pickup services and reduce the complexity of multiple vendors and inflated costs. With $5million in insurance coverage and a team of drivers and compliance experts who understand the nuances of all hazardous waste streams, we are uniquely positioned to provide reliable and cost-effective waste management services to Indiana businesses. 
Waste Collection Services we provide in Indiana:

Sharps and biomedical waste disposal for healthcare facilities
Pharmaceutical waste and prescription medications disposal
RCRA Hazardous, Chemical waste and Universal Waste
Lab Packs and laboratory waste collection
Dry Cleaning Waste Management
Confidential Document Destruction
Industrial Waste and Environmental Remediation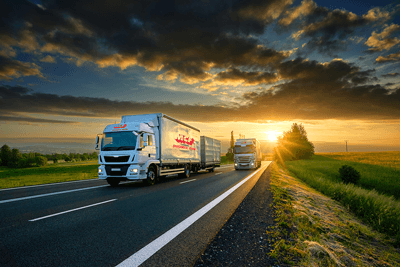 Get A Quote
For expert advice on how to manage your waste disposal, contact us for a fast price quote
Please note we do not provide disposal services for household waste
Other Waste Streams We Handle
Here are some handpicked resources to help you get up to speed with Indiana's waste management requirements
INDIANA DEPARTMENT
OF HEALTH
INDIANA DEPARTMENT
OF HEALTH
2 N Meridian St,
Indianapolis, IN 46204
in.gov/isdh   |   317 233 1325
INDIANA DEPARTMENT OF
ENVIRONMENTAL MANAGEMENT
INDIANA DEPARTMENT OF
ENVIRONMENTAL MANAGEMENT
100 North Senate Avenue
Indianapolis, IN 46204-2251
ENVIRONMENTAL
PROTECTION AGENCY
ENVIRONMENTAL
PROTECTION DIVISION
US EPA Region 5
77 W. Jackson Blvd.
epa.gov/in   |   800-621-8431