Waste Disposal
Services in Illinois
Pickup, Transportation and Disposal
For quick pricing, call and talk to an expert
PAY FOR WHAT YOU NEED
No minimum shipments required, no monthly or annual fees. We will charge you only for the waste you generate.
A SINGLE PARTNER
We handle everything, from waste profiles and compliance support to bins, scheduling, transport, disposal and manifest.
LOCAL EXPERTISE
Our drivers and support team have decades of experience, training and certification to identify waste and minimize risk exposure
Hazardous Waste Management
Expertise in Illinois
MCF Environmental Services have been serving medical clinics, laboratories, education institutions and local businesses for more than 30 years, offering specialist waste collection and disposal services for hazardous and non-hazardous waste streams.
In Illinois, it is the responsibility of all generators of solid waste (whether government or private businesses) to determine first whether their waste is hazardous; a process called "hazardous waste determination" that is outlined in Section 722.111 of the Environmental Protection Administrative code. At MCF, we help Illinois facilities to navigate this, and help determine the most compliant, cost effective means to package, store and dispose of hazardous materials.
Chemicals, infectious waste and hazardous substances impose risks not only in handling, but also in the downstream effects of environmental impact if not disposed of correctly; which is why the labeling and reporting aspects of hazardous waste handling are so highly regulated. In September 2020, the Illinois Pollution Control Board enforced adoption of the EPA's Subpart P amendments which impacts healthcare facilities and reverse distributors that handle hazardous waste pharmaceuticals; subjecting them to the same standards of transporting hazardous waste.
As a full service waste management company, we have been trusted by healthcare, government and small businesses to manage the cradle to grave disposal cycle of high risk waste streams for over 30 years. As a local trusted expert, we partner with Illinois facilities to provide guidance on waste staging and accumulation, labeling, storage and the most environmentally responsible and compliant waste disposal methods. Beyond this we also facilitate employee training to ensure that your staff exposed to waste, are trained and equipped to make the best waste handling decisions.
We are a small team, but one that has over a hundred years of collective experience demystifying the complexities around waste management and delivering hazardous waste pickup solutions that match the unique needs of business, retail, government and healthcare at the lowest total price point.
Waste Collection Services we provide in Illinois:

Sharps and biomedical waste disposal for healthcare facilities
Pharmaceutical waste and prescription medications disposal
RCRA Hazardous, Chemical waste and Universal Waste
Lab Packs and laboratory waste collection
Dry Cleaning Waste Management
Confidential Document Destruction
Industrial Waste and Environmental Remediation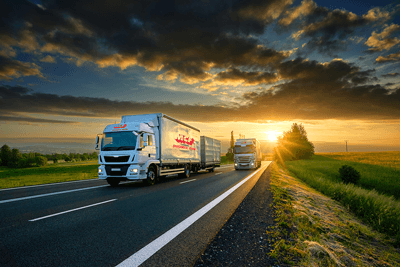 Get A Quote
For expert advice on how to manage your waste disposal, contact us for a fast price quote
Please note we do not provide disposal services for household waste
Other Waste Streams We Handle
Here are some handpicked resources to help you get up to speed with Illinois waste management requirements
ILLINOIS DEPARTMENT
OF PUBLIC HEALTH
ILLINOIS DEPARTMENT
OF PUBLIC HEALTH
ILLINOIS DEPARTMENT OF
NATURAL RESOURCES
ILLINOIS DEPARTMENT OF
NATURAL RESOURCES
1 Natural Resources Way,
Springfield, IL 62702
ENVIRONMENTAL
PROTECTION DIVISION
ENVIRONMENTAL
PROTECTION DIVISION