Waste Disposal
Services in Idaho
Pickup, Transportation and Disposal
For quick pricing, call and talk to an expert
PAY FOR WHAT YOU NEED
No minimum shipments required, no monthly or annual fees. We will charge you only for the waste you generate.
A SINGLE PARTNER
We handle everything, from waste profiles and compliance support to bins, scheduling, transport, disposal and manifest.
LOCAL EXPERTISE
Our drivers and support team have decades of experience, training and certification to identify waste and minimize risk exposure
Hazardous Waste Management
Expertise in Idaho
MCF Environmental Services have been serving medical clinics, laboratories, education institutions and local businesses for more than 30 years, offering specialist waste collection and disposal services for hazardous and non-hazardous waste streams.
Generators of hazardous or medical waste in Idaho are responsible for complying with all processes regarding their waste, from its origin to its ultimate disposal. Therefore, it's vital to know the laws in your state for hazardous waste management. Idaho's Department of Environmental Quality (DEQ) defines hazardous waste as anything that contains properties that can make it potentially harmful or dangerous to human health or the environment.
While we know that finding the rules can be challenging, start at Chapter 44, Title 39, Idaho Code (Hazardous waste management) and the federal Resource Conservation and Recovery Act (RCRA). Generators that produce hazardous waste from medical or industrial services can also find valuable information within Idaho Rule 58.01.05 for hazardous waste standards and processes. This rule is applicable to any operator or owner of a business that has even a potential to generate, store, treat, or dispose of hazardous waste.
We understand that searching for hazardous industry or biohazardous waste laws can be time-consuming and often confusing. Numerous agencies are involved in setting the regulations including Idaho's DEQ, the RCRA, the Occupational Safety and Health Administration (OSHA) and the Code of Federal Regulations Title 40. It's good to have a reliable waste management partner with expertise on medical and industrial hazardous waste management processes to help you navigate them, especially when it comes to new regulations.
As of September 1, 2021 the state of Idaho requires all small quantity generators (SQG) to re-submit for an EPA identification number – and every four years thereafter. Look to the EPA here to learn more about generator categories, but in short, a SQG hazardous waste generator is one that treats or stores hazardous waste on-site for up to 90 days. This also applies to generators who dispose of their own hazardous waste on-site. In such cases, you are required to have a permit.
MCF is a trusted waste management company that has and continues to partner with businesses throughout the country for compliant hazardous waste management services. With over 30 years of experience in the field, we offer customized containment solutions, waste collection processes, packaging and compliance guidance to help you navigate the laws of Idaho's Department of Environmental Quality. Passionate about service excellence and ensuring our customers get the right pickup schedule for the waste volumes generated, and peace of mind in having correct documentation and waste accumulation advice – our team are ready to help with whatever waste needs you have.
Waste Collection Services we provide in Idaho:

Sharps and biomedical waste disposal for healthcare facilities
Pharmaceutical waste and prescription medications disposal
RCRA Hazardous, Chemical waste and Universal Waste
Lab Packs and laboratory waste collection
Dry Cleaning Waste Management
Confidential Document Destruction
Industrial Waste and Environmental Remediation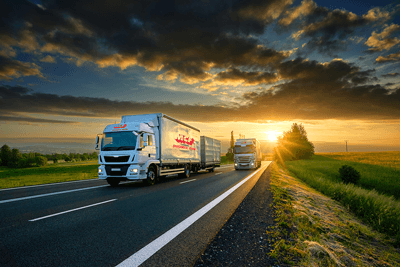 Get A Quote
For expert advice on how to manage your waste disposal, contact us for a fast price quote
Please note we do not provide disposal services for household waste
Other Waste Streams We Handle
Here are some handpicked resources to help you get up to speed with Idaho's waste management requirements
IDAHO DEPARTMENT
OF HEALTH
IDAHO DEPARTMENT
OF HEALTH
IDAHO DEPARTMENT OF ENVIRONMENTAL QUALITY
IDAHO DEPARTMENT OF ENVIRONMENTAL QUALITY
1410 N. Hilton Street,
Boise, ID 83706
IDAHO MEDICAL ASSOCIATION
IDAHO MEDICAL ASSOCIATION