Waste Disposal
Services in Connecticut
Pickup, Transportation and Disposal
For quick pricing, call and talk to an expert
PAY FOR WHAT YOU NEED
No minimum shipments required, no monthly or annual fees. We will charge you only for the waste you generate.
A SINGLE PARTNER
We handle everything, from waste profiles and compliance support to bins, scheduling, transport, disposal and manifest.
LOCAL EXPERTISE
Our drivers and support team have decades of experience, training and certification to identify waste and minimize risk exposure
Hazardous Waste Management
Expertise in Connecticut
MCF Environmental Services have been serving medical clinics, laboratories, education institutions and local businesses for more than 30 years, offering specialist waste collection and disposal services for hazardous and non-hazardous waste streams.
Connecticut's Department of Energy and Environmental Protection (DEEP) is the governing body for regulations pertaining to hazardous medical and industrial waste throughout the state. All potential hazardous waste generators should be aware of the processes involved in hazardous waste handling, storage, transportation, and disposal.
A reliable and experienced hazardous waste management company knows that details are important when it comes to waste disposal. It can also be challenging and often confusing to not only find all the rules and regulations to be followed, but their interpretation. For example:
Regulations of Connecticut State Agencies (RCSA) Sections 22a-449(c)-100 through 119 are vital. These regulations also follow federal waste regulations per the Code of Federal Regulations (40 CFR 124 and 40 CFR 260-279).
Transporter permit information is found in RCSA Section 22a-449(c)-11.
The entirety of the regulations for the state's DEEP regulations for hazardous waste management can be found here. Every waste generator – regardless of the size of facility or business – must follow these laws or risk penalties for noncompliance. The laws cover standards for waste generators, transporters, identification of hazardous waste, and information on the hazardous waste permit program.
Connecticut guidelines for hazardous waste
At its most simplistic definition, a hazardous waste consists of one or more of the following characteristics: toxic, ignitable, corrosive, or reactive. Refer to DEEP's 'Hazardous Waste Determinations and Knowledge of Process' to ensure accuracy. Connecticut also supports the regulations of the Occupational Safety and Health Administration (OSHA) and the federal Environmental Protection Agency (EPA) and its laws. Documentation, permits for waste generators and transporters must be filled out accurately and filed in a timely manner. Be aware that Connecticut requires separate permits for the transportation of hazardous and biomedical waste.
Partnering with an experienced and reliable waste management company can help with navigating Connecticut's laws for hazardous medical and business waste management and associated processes. It is the responsibility of the waste generator to ensure proper and safe measures when dealing with any type of potentially hazardous or infectious waste and to this end MCF Environmental Services supports customers across the country with cradle to grave waste expertise.
With more than three decades of experience with hazardous medical and industrial waste processes and treatment and a team of experts passionate about delivering over-and-above service, we don't take chances when it comes to safety and compliance. Partnering with businesses, healthcare facilities and manufacturers, we provide customized waste collection and treatment services designed around our clients' unique needs.
Waste Collection Services we provide in Connecticut:

Sharps and biomedical waste disposal for healthcare facilities
Pharmaceutical waste and prescription medications disposal
RCRA Hazardous, Chemical waste and Universal Waste
Lab Packs and laboratory waste collection
Dry Cleaning Waste Management
Confidential Document Destruction
Industrial Waste and Environmental Remediation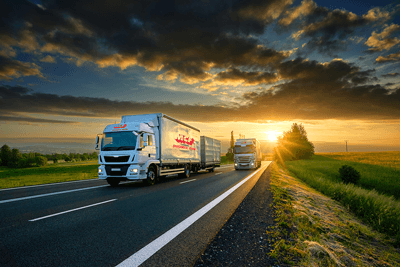 Get A Quote
For expert advice on how to manage your waste disposal, contact us for a fast price quote
Please note we do not provide disposal services for household waste
Other Waste Streams We Handle
Connecticut State Resources
Here are some handpicked resources to help you get up to speed with Connecticut's waste management requirements
CONNECTICUT DEPARTMENT OF PUBLIC HEALTH
CONNECTICUT DEPARTMENT OF PUBLIC HEALTH
DEPARTMENT OF ENERGY & ENVIRONMENTAL PROTECTION
DEPARTMENT OF ENERGY & ENVIRONMENTAL PROTECTION
79 Elm St,
Hartford, CT 06106
CONNECTICUT SECRETARY
OF STATE
CONNECTICUT SECRETARY
OF STATE