Waste Disposal
Services in Colorado
Pickup, Transportation and Disposal
For quick pricing, call and talk to an expert
PAY FOR WHAT YOU NEED
No minimum shipments required, no monthly or annual fees. We will charge you only for the waste you generate.
A SINGLE PARTNER
We handle everything, from waste profiles and compliance support to bins, scheduling, transport, disposal and manifest.
LOCAL EXPERTISE
Our drivers and support team have decades of experience, training and certification to identify waste and minimize risk exposure
Hazardous Waste Management
Expertise in Colorado
MCF Environmental Services have been serving medical clinics, laboratories, education institutions and local businesses for more than 30 years, offering specialist waste collection and disposal services for hazardous and non-hazardous waste streams.
Since 1984, the Colorado Department of Public Health and Environment, acting through the
Hazardous Materials and Waste Management Division
(HMWMD), follows guidelines of federal hazardous waste programs. The agency is authorized to monitor and ensure compliance when it comes to hazardous waste management.
In the state of Colorado, hazardous wastes are categorized based on certain characteristics. Definitions are found under the Code of Colorado Regulations) and include Excitability - CCR 261.21, Corrosivity – CCR 261.22, Reactivity – CCR 261.23, and Toxicity – CCR 261.24. Throughout the state, hazardous waste is also defined as a subset of solid waste. Therefore, more stringent handling requirements must be followed due to the dangers of such waste potentially harming human health and the environment after it has been discarded.
Any waste generator or producer that creates hazardous or hazardous medical waste must follow generator requirements. These can be found in the guide to Generator Requirements of the Colorado Hazardous Waste Regulations published by the Department of Public Health and Environment. Colorado defines hazardous waste as "Solid waste is any solid, semi solid, liquid or contained gaseous material that can no longer be used or that no longer serves the purpose for which it was produced. Hazardous waste is a subset of solid waste that has stricter handling requirements because of the danger it could pose to human health and the environment after it's discarded."

Any company's waste can be defined as hazardous if it appears in any of the one of four lists found below:
F listed - hazardous waste that results from non-specific sources such as spent solvents or wastewater treatment sludge
K listed – waste that comes from a specific source such as wastewater treatment sludge to which pigments have been added
P and U listed – unused or discarded commercial chemical products.
For more detailed information about the list in Colorado, refer to 6 CCR 1007-3, Part 261, Subpart D. For a more in-depth review of hazardous waste regulations, turn to Colorado's Department of Public Health and Environment's Hazardous Waste Regulations (6 CCR 1007-3).
MCF Environmental Services has supported Colorado's efforts to not only provide greater protection to healthcare workers through clear hazardous waste labelling, packaging and transport solutions, but also in offering cost-effective and sustainable resources, education, and services to businesses that produce hazardous and/or biohazardous waste. As a specialist hazardous waste vendor, we have permits to transport more than 400 hazardous waste listings in compliance with federal and Colorado state guidelines and have millions of dollars in insurance; protecting our customers' waste journey from cradle to grave.
Waste Collection Services we provide in Colorado:

Sharps and biomedical waste disposal for healthcare facilities
Pharmaceutical waste and prescription medications disposal
RCRA Hazardous, Chemical waste and Universal Waste
Lab Packs and laboratory waste collection
Dry Cleaning Waste Management
Confidential Document Destruction
Industrial Waste and Environmental Remediation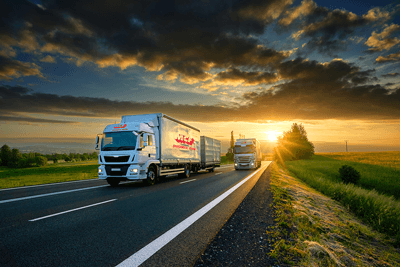 Get A Quote
For expert advice on how to manage your waste disposal, contact us for a fast price quote
Please note we do not provide disposal services for household waste
Other Waste Streams We Handle
Here are some handpicked resources to help you get up to speed with Colorado's waste management requirements
COLORADO HAZARDOUS
WASTE COMMISSION
COLORADO HAZARDOUS
WASTE COMMISSION
COLORADO DEPARTMENT OF
NATURAL RESOURCES
COLORADO DEPARTMENT OF
NATURAL RESOURCES
1313 Sherman St # 718,
Denver, CO 80203
ENVIRONMENTAL
PROTECTION DIVISION
ENVIRONMENTAL
PROTECTION DIVISION
1595 Wynkoop St,
Denver, CO 80202
epa.gov/co   |   303 312 6312