Waste Disposal
Services in California
Pickup, Transportation and Disposal
For quick pricing, call and talk to an expert
PAY FOR WHAT YOU NEED
No minimum shipments required, no monthly or annual fees. We will charge you only for the waste you generate.
A SINGLE PARTNER
We handle everything, from waste profiles and compliance support to bins, scheduling, transport, disposal and manifest.
LOCAL EXPERTISE
Our drivers and support team have decades of experience, training and certification to identify waste and minimize risk exposure
Hazardous Waste Management
Expertise in California
MCF Environmental Services have been serving medical clinics, laboratories, education institutions and local businesses for more than 30 years, offering specialist waste collection and disposal services for hazardous and non-hazardous waste streams.
The state of California follows the regulations of the Resource Conservation and Recovery Act (RCRA) under the authority of the Environmental Protection Agency (EPA). What does that mean for medical and hazardous industrial waste management for your business? It means that the state follows the "cradle-to-grave" approach to hazardous waste management. In simple terms, the waste generator (you) are responsible for what happens to your hazardous waste from the moment it is produced until its final disposal.
From healthcare facilities to small businesses, any potentially hazardous waste must be properly handled, stored, and disposed of. Hazardous waste disposal regulations in California are overseen by California EPA's Department of Toxic Substances Control (DTSC). Hazardous waste generators are responsible for identifying and characterizing all their hazardous wastes, found in Section 66262.11 of California's Code of Regulations. We know that regulations for medical or industrial hazardous waste can be confusing. Support from a waste partner with experience in hazardous waste management is important to maintain compliance.
Compliant hazardous waste management means accurately identifying your waste, completing hazardous waste manifests, following hazardous waste reduction initiatives, and having a hazardous waste EPA ID number. (Find instructions here.)
More detailed information is found under California's Code of Regulations, Title 22, in Division 4.5. This includes important information for all hazardous waste generators:
Chapter 10 – Hazardous waste management system: General (§ 66250- 66260.21)
Chapter 11 – Identification and listing of hazardous waste (§ 66261.1- 66260.210)
Chapter 12 – Standards applicable to generators of hazardous waste (§ 66262.10- 66262.89)
Before any medical or other hazardous waste can be transported off-site, healthcare facilities are required to identify and label each bin in accordance with California Department of Transportation (DOT) regulations under the Code of Federal Regulations, Title 49, Part 172 (Transportation).
Compliance is essential. Partnering with a knowledgeable and experienced hazardous waste management company like MCF Environmental Services enables you to customize your business needs while at the same time maintaining compliance with hazardous and biomedical waste management processes. With three decades of experience in waste management services, we fully support waste packaging, collection and treatment processes that not only protect employees, but the environment.
Waste Collection Services we provide in California:

Sharps and biomedical waste disposal for healthcare facilities
Pharmaceutical waste and prescription medications disposal
RCRA Hazardous, Chemical waste and Universal Waste
Lab Packs and laboratory waste collection
Dry Cleaning Waste Management
Confidential Document Destruction
Industrial Waste and Environmental Remediation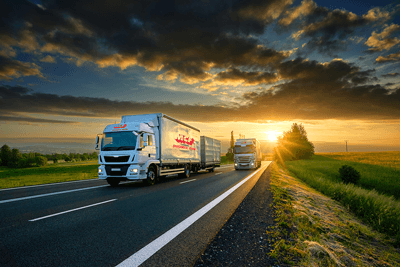 Get A Quote
For expert advice on how to manage your waste disposal, contact us for a fast price quote
Please note we do not provide disposal services for household waste
Other Waste Streams We Handle
California State Resources
Here are some handpicked resources to help you get up to speed with California's waste management requirements
CALIFORNIA DEPARTMENT OF PUBLIC HEALTH
CALIFORNIA DEPARTMENT OF PUBLIC HEALTH
285 W Bullard Ave # 101,
Fresno, CA 93704
cdph.ca.gov   |   559 437 1500
CALIFORNIA CENTER FOR ENVIRONMENTAL HEALTH
CALIFORNIA CENTER FOR ENVIRONMENTAL HEALTH
1500 Capitol Ave, Ste. 520,
Sacramento, CA 95814
DEPARTMENT OF
ENVIRONMENTAL PROTECTION
ENVIRONMENTAL PROTECTION DIVISION