Waste Disposal
Services in Arkansas
Pickup, Transportation and Disposal
For quick pricing, call and talk to an expert
PAY FOR WHAT YOU NEED
No minimum shipments required, no monthly or annual fees. We will charge you only for the waste you generate.
A SINGLE PARTNER
We handle everything, from waste profiles and compliance support to bins, scheduling, transport, disposal and manifest.
LOCAL EXPERTISE
Our drivers and support team have decades of experience, training and certification to identify waste and minimize risk exposure
Hazardous Waste Management
Expertise in Arkansas
MCF Environmental Services have been serving medical clinics, laboratories, education institutions and local businesses for more than 30 years, offering specialist waste collection and disposal services for hazardous and non-hazardous waste streams.
Strict guidelines govern hazardous wastes in Arkansas. In 1979, the Arkansas Pollution Control & Ecology Commission developed the Arkansas Waste Management act with the explicit purpose of protecting the public from improper hazardous waste disposal practices. This act governs the management and disposition of hazardous wastes, used oils, and universal wastes.
For hospitals and patient care clinics that generate medical waste, any such wastes that meet the definition of "hazardous waste", or which are mixed with hazardous wastes shall be managed as hazardous waste in accordance with the ADEQ's Hazardous Waste Management Code, Regulation 23. Segregation of medical waste must be made into containers in compliance with the OSHA Bloodborne Pathogen Standard, 29 CFR 1910.1030.
What does this mean for Arkansas healthcare facilities, manufacturers and small businesses that generate hazardous waste? Firstly, that you need to be aware of the identification, accumulation, labelling, storage and disposal requirements of the hazardous waste types your facility is generating (including universal waste), and secondly you must have a hazardous waste partner who has adequate insurances and expertise to be able to transport and treat your waste.
As a trusted and specialized regulated waste management company, we have been supporting Arkansas businesses for more than 30 years in the management of hazardous, industrial and medical wastes. Permitted to the requirements set out by the Arkansas Pollution Control & Ecology Commission, MCF boasts $5million in insurance coverage and proven expertise and experience in waste consolidation, transportation and disposal. Our goal is to reduce risk, deliver outstanding customer support and "decomplexify" hazardous waste management; our expert team will walk you through the right waste storage, labels, containers and shipping requirements for your unique facility needs, and then set you up with a customized pickup schedule and dedicated driver.
Waste Collection Services we provide in Arkansas:

Sharps and biomedical waste disposal for healthcare facilities
Pharmaceutical waste and prescription medications disposal
RCRA Hazardous, Chemical waste and Universal Waste
Lab Packs and laboratory waste collection
Dry Cleaning Waste Management
Confidential Document Destruction
Industrial Waste and Environmental Remediation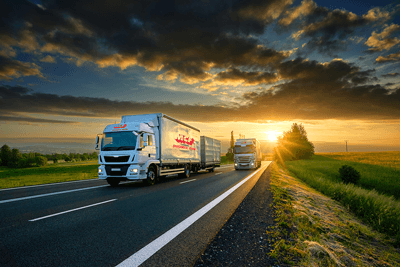 Get A Quote
For expert advice on how to manage your waste disposal, contact us for a fast price quote
Please note we do not provide disposal services for household waste
Other Waste Streams We Handle
Here are some handpicked resources to help you get up to speed with Arkansas' hazardous waste management requirements
ARKANSAS DEPARTMENT
OF HEALTH
ARKANSAS DEPARTMENT
OF HEALTH
ARKANSAS DEPARTMENT OF ENERGY AND MANAGEMENT
ARKANSAS DEPARTMENT OF
ENERGY AND ENVIRONMENT
5301 Northshore Drive
North Little Rock, AR 72118-5317
ARKANSAS POLLUTION
CONTROL + ECOLOGY DIVISION
ARKANSAS POLLUTION
CONTROL + ECOLOGY DIVISION