Waste Disposal
Services in Arizona
Pickup, Transportation and Disposal
For quick pricing, call and talk to an expert
PAY FOR WHAT YOU NEED
No minimum shipments required, no monthly or annual fees. We will charge you only for the waste you generate.
A SINGLE PARTNER
We handle everything, from waste profiles and compliance support to bins, scheduling, transport, disposal and manifest.
LOCAL EXPERTISE
Our drivers and support team have decades of experience, training and certification to identify waste and minimize risk exposure
Hazardous Waste Management
Expertise in Arizona
MCF Environmental Services have been serving medical clinics, laboratories, education institutions and local businesses for more than 30 years, offering specialist waste collection and disposal services for hazardous and non-hazardous waste streams.
The state of Arizona follows the guidelines and regulations of the Resource Conservation and Recovery Act (RCRA) when it comes to medical and industrial hazardous waste. Whether you represent a laboratory, small business or healthcare facility, your facility is required to comply with both federal and Arizona State regulations. What does this mean?
The Arizona Department of Environmental Quality (ADEQ) administers and oversees compliance with environmental laws when it comes to hazardous and biohazardous waste management.
In the state of Arizona, hazardous waste must first be a "solid waste". Solid waste is defined by the EPA as "any discarded solid, semi solid, liquid or contained gaseous material that is disposed of, burned, incinerated, or recycled." Therefore, material cannot be deemed hazardous waste if it doesn't meet the definition of a solid waste. Waste generators are responsible for determining whether their materials meet the standards of the definition "hazardous" or "biohazardous" in regard to industrial or medical waste. Therefore, it's important to have a waste partner that can provide expert guidance at both a state and federal level.
Arizona follows the regulations of the EPA and the Resource Conservation and Recovery Act (RCRA). Even if your facility falls under the definition of a small quantity generator, and you accumulate more than 2.2 pounds of acutely hazardous waste or 220 pounds of acutely hazardous residue, debris, or soil in a calendar month, all of the acutely hazardous waste must be managed according to the regulations applicable to a large quantity generator. Specific administrative codes, revised statutes as well as access to the Code of Federal Regulations can be accessed on the website of the ADEQ here to ensure you are prepared for routine compliance inspections or permit reviews.
A trusted industry partner to thousands of facilities, MCF Environmental Services specializes in the management of hazardous and biomedical waste management processes and services in line with the Waste Programs Division of the ADEQ. From skilled nursing to manufacturers, we help local businesses and healthcare facilities navigate compliance in waste management while minimizing costs. We start by understanding what waste types and volumes you are generating, and design a service schedule that is tailored to your needs, including guidance on waste accumulation, labels, and right-fit bins to help you safely segregate.
Waste Collection Services we provide in Arizona:

Sharps and biomedical waste disposal for healthcare facilities
Pharmaceutical waste and prescription medications disposal
RCRA Hazardous, Chemical waste and Universal Waste
Lab Packs and laboratory waste collection
Dry Cleaning Waste Management
Confidential Document Destruction
Industrial Waste and Environmental Remediation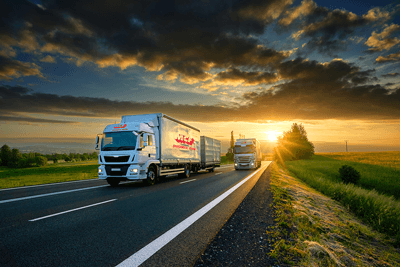 Get A Quote
For expert advice on how to manage your waste disposal, contact us for a fast price quote
Please note we do not provide disposal services for household waste
Other Waste Streams We Handle
Here are some handpicked resources to help you get up to speed with Arizona's waste management requirements
ARIZONA DEPARTMENT
OF HEALTH SERVICES
ARIZONA DEPARTMENT
OF HEALTH SERVICES
150 N 18th Ave.
Phoenix, AZ 85007
azdhs.gov   |   602 542 1025
ARIZONA DEPARTMENT
OF ENVIRONMENTAL QUALITY
ARIZONA DEPARTMENT OF
ENVIRONMENTAL QUALITY
1110 W. Washington St.
Phoenix, AZ 85007
ARIZONA SECRETARY
OF STATE
ARIZONA SECRETARY
OF STATE
Executive Tower, 1700 West Washington Street
Phoenix, AZ 85007
azsos.gov   |   602 542 4285