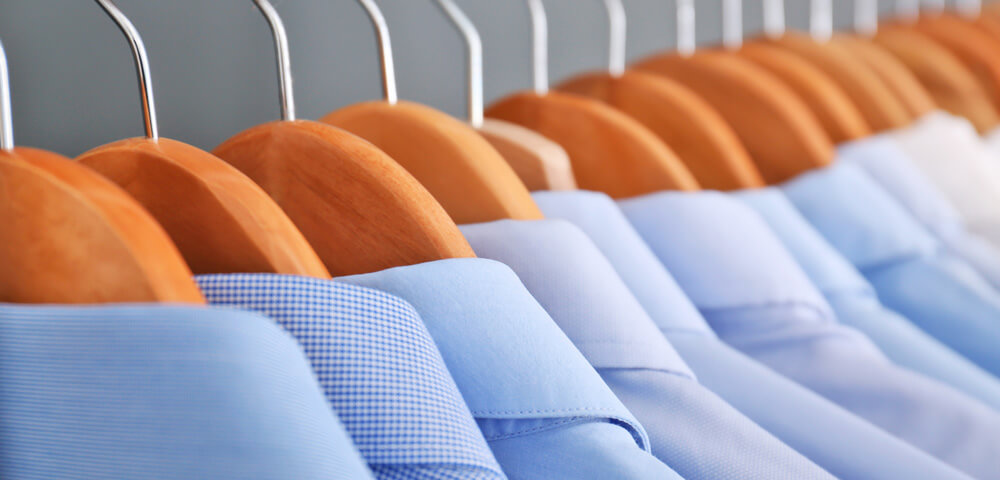 Whether it's the use of perchloroethylene (PERC), hydrocarbons, or any other hazardous material or byproduct, dry cleaners are on the front lines of hazardous materials management and disposal. The contaminants created by dry cleaner operations are not only capable of polluting the environment, they can also pose a risk to human health and safety. That's why it's so important to follow the RCRA regulatory requirements put forth by the US Environmental Protection Agency. Following the RCRA requirements not only ensures compliance with federal law, it also helps your organization minimize risk and keep your employees and customers safe.
Proper Identification
First and foremost, the RCRA establishes a set of protocols to facilitate the proper identification of hazardous waste generated by dry cleaning facilities. This identification begins with the assignment of a 12-character identification number assigned by the EPA to track hazardous waste activities.
Next, the EPA requires dry cleaners to identify the types of waste being generated and to differentiate between solid waste, chemical waste and used oil.
Safety data sheets (SDSs) that accompany all chemicals and products used within the industry include much of the information needed to accurately identify the hazardous nature of the products and byproducts generated by your dry cleaning business.  Specifically, SDSs can help you differentiate between the hazardous and nonhazardous materials used at your facility.
Volume and Accumulation
Under the RCRA, all dry cleaners must determine precisely how much hazardous waste is being generated at their location. Because waste accumulates before collection and disposal, the RCRA also controls how waste is stored and managed. For satellite accumulation areas near or at the point of generation, accumulated waste is restricted to a 55-gallon accumulation limit; any waste more than 55 gallons must be removed within three days. For waste accumulation that does not meet the satellite accumulation requirement, stricter requirements apply, with LQGs limited to a 90-days accumulation period without a permit. SQGs may accumulate waste for a period of 180 or 270 days depending on if the hazardous waste must be transported more than 200 miles to a destination facility.
Accumulation should be counted from a period beginning when the waste is first generated until it is recycled or sent off-site for disposal. If an LQG or SQG accumulates wastes beyond the allotted time period, then the requirements of a hazardous waste storage facility will apply unless an exemption is granted.
Storage and Disposal
All hazardous waste collected at your dry cleaning facility must be
suitably
stored in sealed, leak-proof containers compatible with the types of waste being stored. In some cases, a secondary containment system may also be required. All receptacles must be clearly marked with the date and contents as well as branded with the words "Hazardous Waste."
Storage facilities must comply with organic air emission standards and should be outfitted with adequate emergency alert and response system that includes appropriate emergency contingency plans in the case of fire, explosion or unplanned release of hazardous waste. A copy of this contingency plan should be kept on site, and all emergency response information should be made readily available to all personnel, including the posting of said information next to the facilities telephone.
When being prepared for collection and transportation to a hazardous waste treatment and disposal facility, each container should be accompanied by a manifest that includes documentation of the waste's progress throughout the treatment, storage and disposal cycle. Only licensed premises, including permitted RCRA TSDF, state-authorized and permitted locations or glistered operators may be employed to handle hazardous waste.
Why an MSP is the Right Choice
For many dry cleaners, understanding the basics of environmental waste disposal is essential but complicated and time-consuming. Because of the complexity involved in the collection, transportation, and processing of hazardous and nonhazardous environmental waste, an MSP can be the perfect solution. With an MSP, you can tap into the extensive knowledge and experience available from long-term waste management providers. With MCF Environmental, that means almost 3 decades of experience navigating the ins-and-outs of dry cleaning waste processing and disposal.
At MCF Environmental, every aspect of our operations, from our well-maintained fleet of trucks to our experienced, professional and courteous staff, is designed to ensure our clients receive competent, reliable, cost-effective waste management services. When you become an MCF Environmental customer, we never stop working for you, and we remain committed to providing all of our clients with responsive, proactive, and reliable disposal services customized to meet your needs.