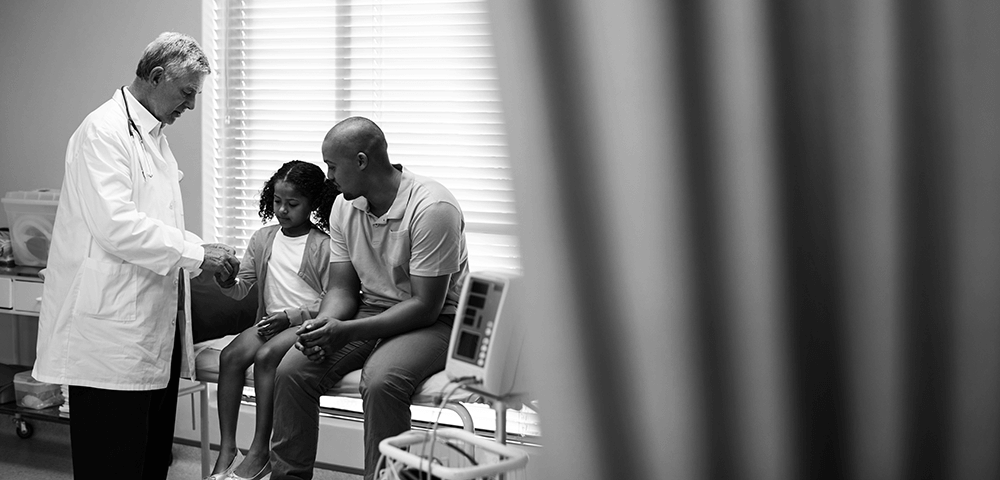 It's imperative that all doctors' offices based out of Kentucky know exactly how to choose a reputable local medical waste management company. Because every generator of waste assumes cradle to grave liability, choosing the wrong company can lead to fines for noncompliance as well as safety issues. With so much riding on finding a company you can trust to properly dispose of all your medical waste, take the following tips into account before selecting your next waste management company.
Medical Waste Management Companies: How Kentucky Doctors' Offices Can Choose Wisely
Check for Proper Permits, Insurance, and Training
First and foremost, the best way to ascertain if a company is reputable is by ensuring they are fully legally compliant. To be certain of this, you need to check several things:
Does the company have adequate insurance to handle your medical waste? The insurance should be enough to cover any cleanup or fallout from an incident involving the waste (during transport or otherwise).
Does the company have all the necessary permits to deal with your generated waste? Remember, there can be separate permits for different types of waste as well as transporting versus disposing of waste, so make sure the company is permitted to perform the actions they are promising you.
Does the company make training their employees and drivers a priority?
When It Comes to the Waste Management Industry, Work Locally
Every state has slightly different laws related to medical waste disposal, so one of the best ways to ensure your compliance is by staying local. If you're based out of Kentucky, work with a company that has a presence in and experience with Kentucky. This helps ensure the company knows and follows all Kentucky-specific regulations.
When there's a discrepancy between the federal and state regulations, every doctor's office must conform to the stricter of the two rules. Therefore, whatever company you choose must know all the regulations and keep your doctor's office following the most stringent of them at all times. Otherwise, you could face severe penalties and other punitive actions against your medical facility.
Work with a Full-Service Company in the Medical Waste Industry
A full-service company is legally permitted and insured to handle a variety of waste types and can complete every step in the waste disposal process. When you work with a full-service company, you're having all your waste-related needs handled by one company, which can end up saving you a significant amount of money. This stems from bundling a variety of services, which can cut down on separate transportation fees from multiple companies, and from saving time and effort required to coordinate and work with several different companies.
Dealing with one local company means you can work with a business you know and trust that also has the capacity to scale with you (up or down) as the needs of your doctor's office fluctuate over time.
Get Great Value with Your Medical Waste Disposal Cost
When it comes to waste disposal costs, it's not always about getting the lowest price. It's about securing the best value. One of the biggest mistakes a Kentucky doctor's office can make is getting locked into a multiyear waste management contract without doing the proper research to determine if that contract makes the most financial sense.
Many doctors' offices find waste management contracts actually lead to overpaying month after month, and what ends up making more sense is a waste management service agreement, wherein your doctor's office only pays for the services used each given month. The best choice, of course, depends on the needs of your specific doctor's office, but it's an easy pitfall to believe contracts are your only option, which is simply not the case.
Also don't forget what a pivotal role customer service plays in the medical waste disposal industry. Working with a company that knowledgeably and quickly answers your questions or resolves your issues can greatly increase the value of that company—both by saving you from potential fines related to noncompliance and by saving you needlessly wasted time and effort to get your waste properly disposed.
Ensure Your Medical Waste Management Company Complies with All Local and Federal Regulations
Every doctor's office is required to comply with all medical waste regulations, and that means local-level, state-level, and federal-level laws. When you're choosing a waste management company, you should be certain of two things. One, that company should be familiar with Kentucky regulations, helping ensure they follow all Kentucky-specific laws. Two, they should be knowledgeable enough about the medical waste disposal industry to know and follow the federal regulations as well.
When you find a company that has this level of expertise—at the local and federal level—you can rest easy knowing you aren't going to inadvertently be noncompliant and face steep fines because of that noncompliance.
For more information about how your Kentucky-based doctor's office can find the right medical waste disposal company, feel free to contact a representative of MCF Environmental Services, an Atlanta waste management company.
For a FREE regulatory compliance checklist that will help you know if your doctor's office is on the right track, click below!